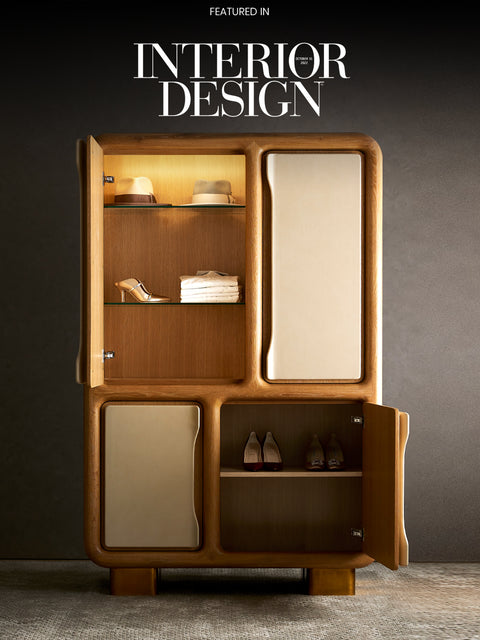 Interior Design - Fall Market Tabloid
For its inaugural collection, Narrative Arc, the Dallas-based studio wanted to explore the ways craft and contemporary design intersect-and forged some new ideas in the process. Founders Mackenzie Lewis and Tanner Moussa think of their pieces as functional art. Arches, circles, and waves found throughout the collection pay homage to the hand craftsmanship of master artisans. Rounded shapes are a nod to French Deco, here reimagined with influences from Moussa's Egyptian heritage.

Details bring an element of surprise, says Lewis, such as Cupola, a credenza which hides a soft-close drawer for silver or cutlery in the center case; and Cusp, a cabinet with sculpted pulls that emerge organically from the door edges, quietly inviting you to touch.