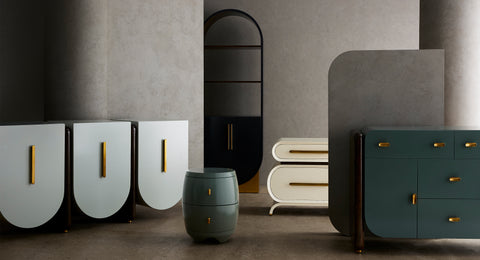 ABOUT
MOUS, by founders Tanner Moussa and Mackenzie Lewis, transforms spaces with functional art constructed by only the most skilled craftsmen, hand-finished, hand-stitched and hand-glazed with intricate detail.
As third-generation furniture designers, the Moussa siblings grew up immersed in the family trade. Avid travelers and lifelong students of art, architecture, and craft—their style-bending case goods, seating and objects depart trend and candidly invent. Having visited ateliers across the globe, MOUS blends old-world techniques with new world living.
MOUS brings you the connection of family, an abundance of experience, and the delight of true discovery.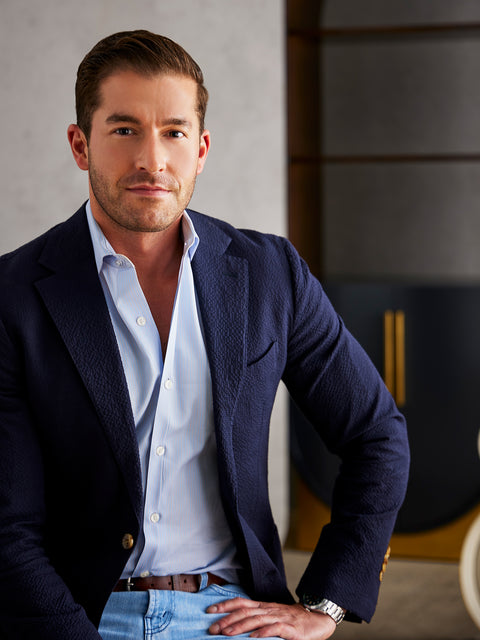 TANNER
Drawn to the contours of architecture, Tanner finds inspiration in the ways culture and design intertwine. Third generation in the design industry, Tanner has been a long admirer of uncommon artistry. He loves the mystery of the unknown and embraces taking risks in order to break new ground. His curiosity is rooted in how pieces are made, having traveled the world to visit these artisans first hand. All that he's learned alongside the past two generations culminates to push the boundaries of craftsmanship. The seeds of his designs often come from material processes - the carving of wood, the molding of glass - to which he applies his naturally gifted refined eye. He possesses an equal strength in business, which he developed through education and serving a global network of consulting firms. Such experience guides the planning and development of collections. Utilizing artisans and materials spanning the world, Tanner deftly applies his acumen to bring about designs of thoughtful influence and impeccable materiality. 
"I feel comfortable in the unknown and taking risks with beautiful things."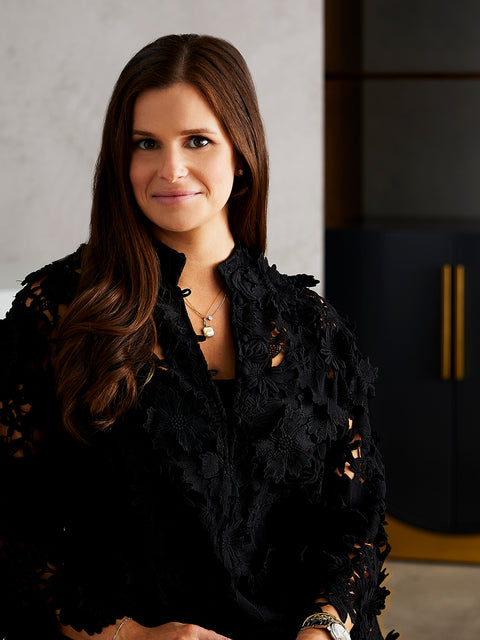 MACKENZIE
Conceptualizing pieces that are functional yet contain a unique blend of inspiration, Mackenzie works through a process considering volume and scale as much as how designs will be used. Blending a background in Fine Arts and her immense knowledge having grown up in the industry, Mackenzie develops and refines first-hand. She auditions textures, finishes and color-mixing to achieve a desired feeling that balances functionality. So much depends upon the touch, the weight, everything working in concert. Experiencing and absorbing new cultures provides her the greatest spark of creativity, which began at an early age by traveling overseas. Staying connected to the designs through each phase, she devotes herself to cultivating warm relationships with artisans, a number of whom are considered part of the family-bonds that allow the creation of innovative, and truly artful work.
"I love juxtaposing two opposite concepts and pushing a design to evoke feeling."