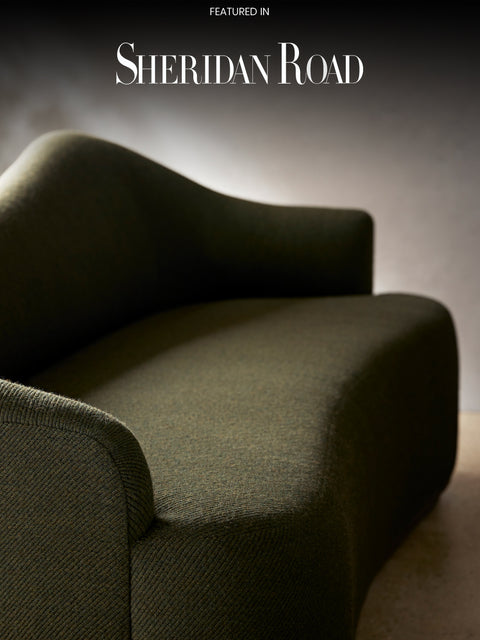 Festive Fir - Sheridan Road Magazine
FESTIVE FIR
Shades of evergreen to inspire your home decor. 
Read the Full Article

Features the MOUS Sinewave Sofa :
A seductive line runs atop the detached asymmetrical back. The left arm bears a flat front, while the right arm rounds to a point. The flowing carved base also displays an upward curve.