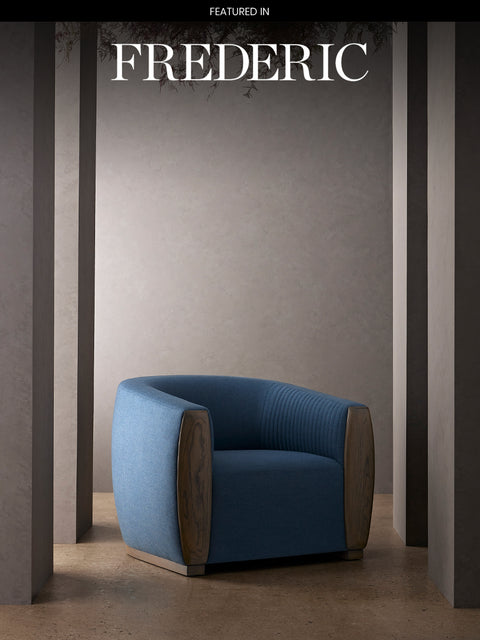 Look of the Moment - DECO REDUX
The home accents we're feeling right now? Contemporary pieces that put an updated spin on the streamlined geometry of Art Deco.
The forms are still stylized, the angles still abundant, and the metals are still mixed, but with a new sense of warmth that feels just right for today. They're the bridge between traditional and modern that elevates every room.
SOFT SURROUND
Collar Chair by MOUS. $6.750