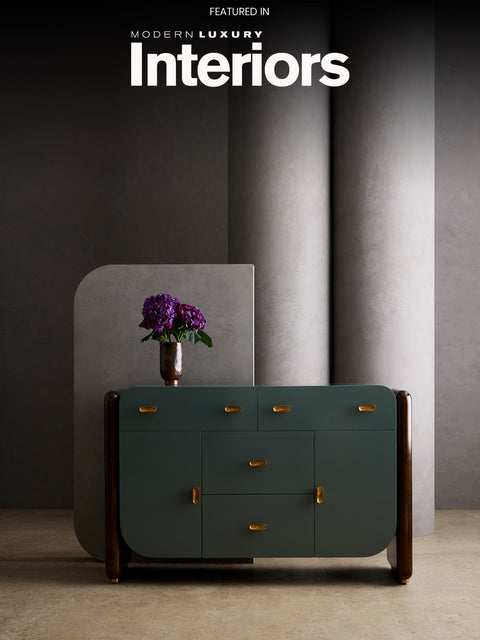 Family Ties - Modern Luxury Interiors
This Fall the dynamic duo invite you to join them on their own creative journey as they launch MOUS. We caught up with the pair to learn more.
Obviously you grew up with a family within the design industry. However, what first sparked the idea of forming MOUS together? 
TM: We: are third generation in the industry. Our grandfather built his career on the wholesale side of the industry and our father founded Arteriors, so we've been completely immersed our entire Iives. We wanted to take what we've learned from the past two generations and the development of our refined eye on design to create an elevated collection of unique furniture. We wanted to put our mark on something new and create something that was our own by collaborating with artisans that we've come to know over the years and now consider family.
MM: With the pandemic and the noticeable shift in customer buying behavior; for example trade show travel and online shopping, we also wanted to get creative in thinking about customer reach. Ultimately, we both wanted to show our appreciation for design from a new point of view.
Did you always plan to go into this arena professionally?
TM: I was definitely passionate about design and I've always had an entrepreneurial spirit, but I majored in accounting and business in college. My first job out of school was with a suit­and-tie consulting firm. It wasn't until I traveled with my dad and met other New Yorkers in the arena when my interest in a full-time career in the design industry began.
MM: I always knew I would work in this arena in some fashion. I grew up with a passion for the arts, specifically photography, which led me to study film photography in college, graduating with a BA in fine arts. Shortly after graduating, my dad took me on a sourcing trip to India, and it was there when I knew I wanted to design products.
Article by Jane Humphrey
READ THE FULL INTERVIEW - MODERN LUXURY INTERIORS