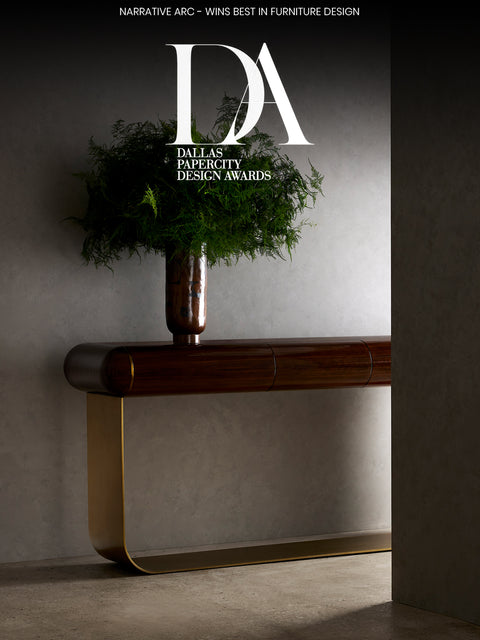 Dallas Stars - Narrative Arc Wins Best in Furniture Design
The PaperCity Dallas Design Awards brought out the top design talent in Dallas across Residential Interior Design, Architectural Design, Commercial and Public Spaces, Preservation, Landscape, and Furniture Design.
MOUS was proud to enter our inaugural collection, Narrative Arc, and absolutely overwhelmed to win Best in Furniture Design.
It was an amazing night at The Joule hotel, made possible by sponsors like the Dallas Design District, The Shade Store, Baccarat Residences, HN Capital Partners, Monogram, New Orleans Auction Galleries, and Floor & Décor.
Thank you to the judges and all our fellow designers.
We are thrilled to be a part of such a thriving creative design community and look forward to sharing many more memories in the years to come.
— Tanner & Mackenzie